God of the Ordinary: A Study in Ruth
17-day email devotional
Ruth must surely be one of the loveliest stories ever written, telling an unforgettable tale of purity, faithfulness, innocence, loyalty, duty, and love. We read of ordinary people in Bethlehem facing everyday events, from loss and dislocation to marriage and family life. In all of this, however, Alistair Begg reminds us that no matter how dark our days may seem, God still protects His people and accomplishes His purposes.
By submitting this form I understand I may receive occasional updates from Truth For Life. For information on Truth For Life's privacy practices and how to unsubscribe, visit tfl.org/privacy.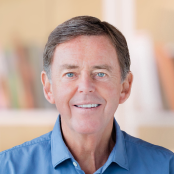 Alistair Begg is Senior Pastor at Parkside Church in Cleveland, Ohio, and the Bible teacher on Truth For Life, which is heard on the radio and online around the world.