The Man on the Middle Cross
7-day email devotional
Nearly everyone agrees that this world is broken. But what if there's a solution? This seven-day Easter plan begins with the unique experience of the thief on the cross and considers why the only real answer to brokenness is found in the execution of an innocent man: Jesus, the Son of God.
By submitting this form I understand I may receive occasional updates from Truth For Life. For information on Truth For Life's privacy practices and how to unsubscribe, visit tfl.org/privacy.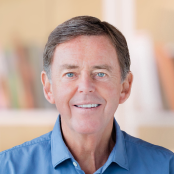 Alistair Begg is Senior Pastor at Parkside Church in Cleveland, Ohio, and the Bible teacher on Truth For Life, which is heard on the radio and online around the world.